Why do we celebrate Diwali in India?
In Treta Yuga, Shri Rama returned to Ayodhya with Mata Sita and Lakshman ji after slaying the demon, Ravana. To celebrate this, the people of the city lit lamps in their houses and adorned the surroundings. This is the most popular legends behind the celebration of Diwali in India.
Ganesh and Laxmi Puja are an integral part of celebrations. In fact, Laxmi Puja is so popular that in eastern states of India, Diwali is known as Laxmi Puja.
Where people celebrate Diwali, there prosperity resides.
What are your plans for Diwali?
Diwali puja in 2022 is not going to be like the previous years. We don't have any pandemic as of now. We can expect to observe more fun this season.
Shopping in the markets would be more fun this year.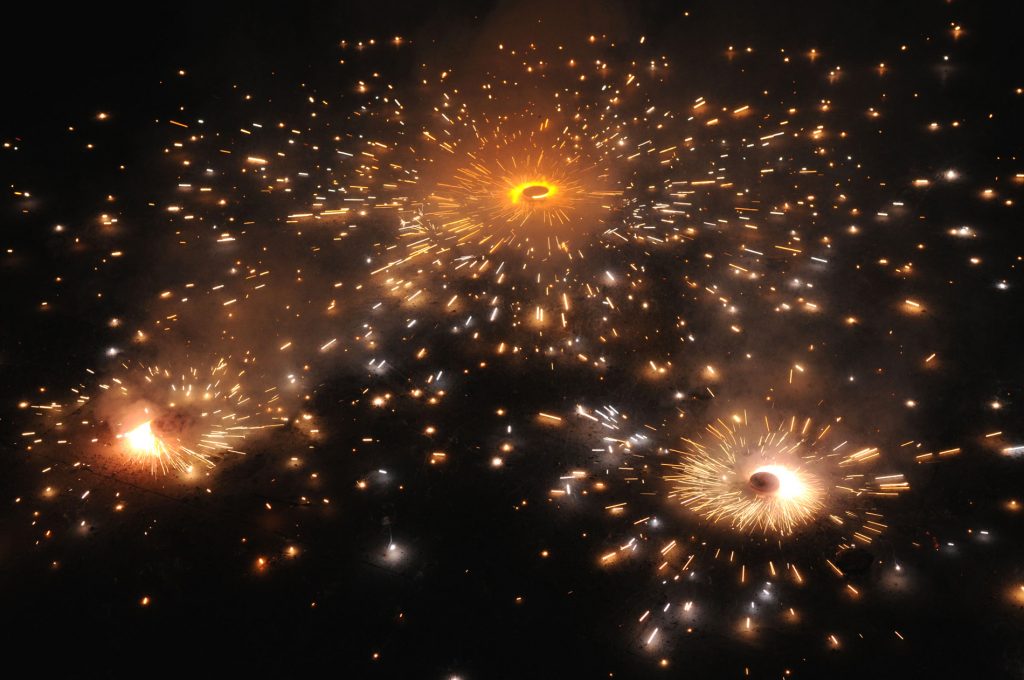 Many people burn crackers. Though, it causes some pollution, it also rids the atmosphere from various insects and mosquitoes. We recommend that you do buy them carefully. Responsibly dispose the crackers you burn. Then, there is no issue. Many people are finding sky lanterns as a healthy substitute for crackers.
Women of the house love making rangoli, especially on festivals.
Diwali Puja 2022 Date
Everyone is asking us, 'When will Diwali come in 2022?' Yes, we know the answer.
Dhanteras would be on 22nd October 2022. We have already written an article about it. Click here to read it.
Chhoti Diwali (Narak Chaudas) will be on 23rd October 2022. On this day, everyone should bathe. It is believed that there is one hair on the scalp which is washed only on this day.
The Badi Diwali (Amavasya) will be on 24th October 2022. This is the main attraction of Diwali Holidays.
Next to this, on 25th October 2022 will be Govardhan Puja. On this day, Shri Krishna lifted the Govardhan Parvat and protected the people of Brij from the wrath of Indra. People worship Govardhan at their homes and also visit Gaushalas for fairs and exhibitions.
Finally, on 26th October, Bhai Doja/ Bhai Tika will be observed. On this day, sisters adorn vermillion tilaks on their brothers' foreheads and also give them dry coconuts.
If your question is, "For how many days is Diwali celebrated?", it is five days in exact.
Next Diwali of 2023 would be on November 12th.
The entire month of Kartika is very pious. There are various festivals in this month. Karwa Chauth (Karaka Chaturthi), Ahoi Ashtami (Hoi), Gopashtami, Amla Navmi, Devprabodhini Ekadashi, Tulsi Vivah, Harihara Chaturdashi, and Deva Deepawali are some of the most prominent ones.
Where to go from here?
You needn't stroll anywhere else now.
Shanti Puja is a project by a North Indian Pandit in Bangalore. Our group has various gurukul trained Bihari Pandits. We can successfully conduct Diwali Puja and other rituals. For the successful and timely completion of the rituals, we also bring the pujan samagri along with us. We have given the contact details on this website itself. Visit our Youtube channel too.