Sunderkand is a chapter in the Hindu epic Valmiki's Ramayana which narrates the glory of Lord Hanuman about how he jumps across the sea, goes to Lanka and meets Mata Sita in Ashoka Vatika. There are various other scenes, like one such scene where the demons try putting fire to Hanuman ji's tale but instead end up setting fire to Lanka itself. There are various dialogues in Sunderkand which are a good read.
Valmiki's Ramayana is a Sanskrit epic. Many later day devotees and poets have extensively written Ramayana in their respective languages and emotions. Of these, Tulsidas' Ramacharitamanasa is famous in Northern India. It also has reproduced Sunderkand . Many dohas and chaupai are in use as idioms and proverbs even to this day.
Sunderkand Benefits
1.Easy language
Ramacharitamanasa is composed in Awadhi, which is a lot more like Hindi. Awadhi's vocabulary is Sanskrit intensive but generalized to local pronunciations. Hence, it is more popular among the northern Indian devotees than the Sanskrit original.
For many people, especially the modern generation, who are not good with Awadhi either, Sunderkand book in Hindi commentaries and translations is also available. Sunderkand, Ramayana and Ramacharitamanas are some texts which are also available at Geetapress stores in Bangalore. Yet, on repeated readings and chants, meanings are automatically clear.
2.Community building
Collective Sunderkand reading encourages community building. It can jibe with every occasion such as wedding, reception, childbirth, birthdays, anniversaries etc. More people in Bangalore are coming up with concepts that are both traditional and modern, such as Sunderkand clubs and kitties. Since Sunderkand is suitable for person of every caste, age, and gender, it also enhances the social fabric.
3.Less rules and customs to abide by
Unlike the ved mantras and stotras, Sunderkand has less rules and customs to abide by. Adi and Antya Mangalam are also sufficient for Sunderkand. Hence, it has found more popularity in the remotest areas of the country.
4.Lessons out there
Vedas, Puranas, Vedangas, and Darshanas; our religious literature has no beginning or end. However, when the prevalence of Sanskrit started declining, works of saints like Tulsidas found their place in every Indian home because of being composed in local languages.
Ramacharitamanas has the knowledge of shastras in easy language. Sunderkand has glories of Lord Hanuman and Ram. Hence, it offers the listeners and readers the lessons to learn and a gist of shastras.
5.Variable of Duration
If you maintain the speed with the tune, you can complete one reading of Sunderkand in 40-50 minutes. However, many people are curious about a short sunderkand. That's a neat guess. If you do not have any time for reading sunderkand, you can even go for Hanuman Baan. Even if that is long, Hanuman Chalisa is the shortest version.
6.Warding out evils and bad dreams.
Sunderkand finds its use in various rituals and omens. It can be read daily and even if it is scarce, one can at least read it on Tuesdays and Thursdays.
Is your child suffering from poor grades? Ask him to read Sunderkand.
Do you have bad dreams or hallucinations of spirits? Read it.
Want to establish your career? Read it.
How to read Sunderkand?
There is absolutely no mandate about how you can read it. Some people read it daily, some on Tuesdays and Thursdays, while others have such a habit of reading it that they are not bound by schedule. They keep singing it in their minds. Some women sing bhajans while doing household chores. There is nothing bad about it. It would give Punyas no matter what.
If you want to do it sophisticatedly, you can sit on an asana, wear orange clothes or any other colour except black and blue and start singing. Do not eat anything, but you can drink water from a Kalash.
Sunderkand Paath and Puja by Pandit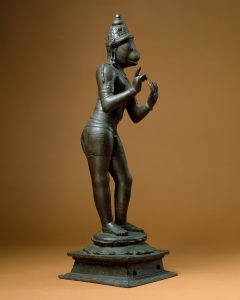 Sunderkand is more about devotion than rituals.
However, when this is done for any purpose or along with any ritual, a puja is required to give a proper direction to the collective reading.
There is no trouble around it. A quick google search will help you find a Bihari or North Indian Pandit in Bangalore. In Bangalore, where there is language barrier for Hindi, such a pandit would also be able to conduct Shri Sunder Kand Paath in Hindi.
Are you looking for a North Indian Pandit to conduct a Sunderkand Paath at your home in Bangalore? Well, by the same token, we feel glad to inform you that Shantipuja.com, this website, is run by such pandits in Bangalore who can efficiently conduct Sunderkand and other such rituals at your home.